Workshops & Events
"BRAVING THE WILDERNESS" WORKSHOP
This workshop will provide strategies to develop true belonging by practicing to be "more curious than defensive", creating appropriate boundaries, develop the art of listening and promoting trust and truth in yourself and others.  
Brené shares her own history of insecurity and self-destruction and if we all "own our story" it gives us permission to discover the strength and determination inside of ourselves to truly live as she says "from our wild heart rather than our weary hurt."
Where:  6375 Riverside Dr. Dublin, Ohio 43017
Time: 6:00-8:00 PM
Dates: February 21st, February 28th, March 7th, March 14th, and the last one will be March 21st.
Cost: $75.00 (Materials are included)
Past Events
---
It is Not the Critic Who Counts
CBRE Columbus Women's Network Regional Conference
October 19th 10:30 am – 2:00 pm

Maria will be the guest speaker at the CBRE Women's Network Regional Meeting in Columbus, Ohio. (This event is for CBRE members only.) For more information contact Amy Lenhart at amie.lenhart@cbre.com.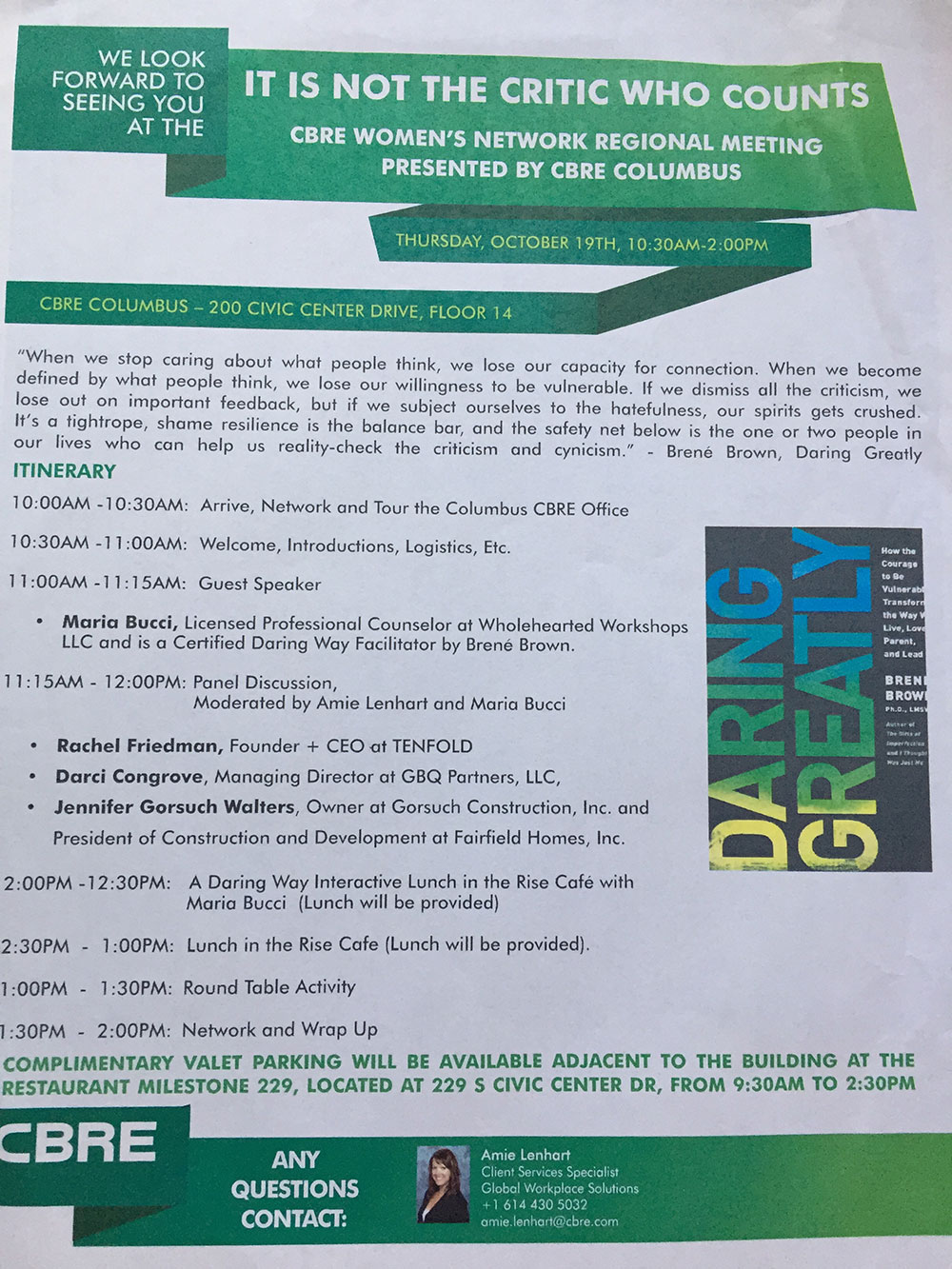 ---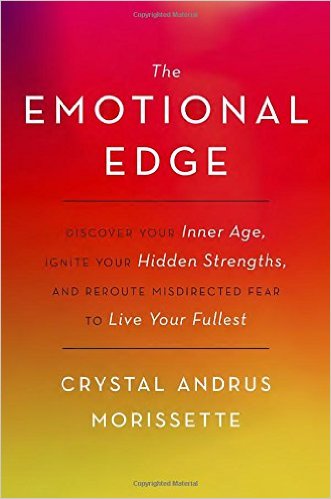 Workshop: February 18th 10:00 am – 12:00 pm   Cost: $50.00
This workshop will be based on the book 
"The Emotional Edge" 
by Crystal Andrus Morissette. We will be discussing how we can create an empowering connected experience by understanding ourselves better and putting it into action to improve our quality of life.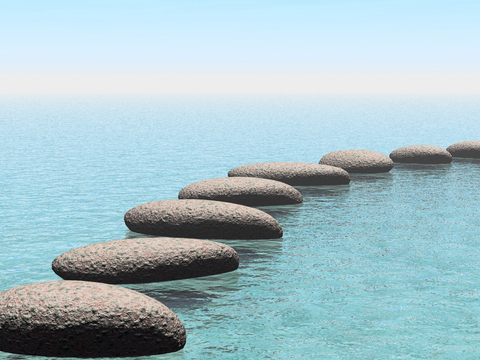 My workshops provide a supportive and nurturing environment that allows everyone to explore their own unique patterns of communication and how they are able to get what they are longing for in their own personal relationships.  The workshop will be held in our conference room at 6375 Riverside Drive Suite 210, Dublin, Ohio 43017,
I will be have all the necessary materials so you just need to let me know you are able to attend!  
Space is limited so sign up now! Click here to contact me and I will save you a spot. I am be happy to answer any questions you may have.
For more information contact Maria.